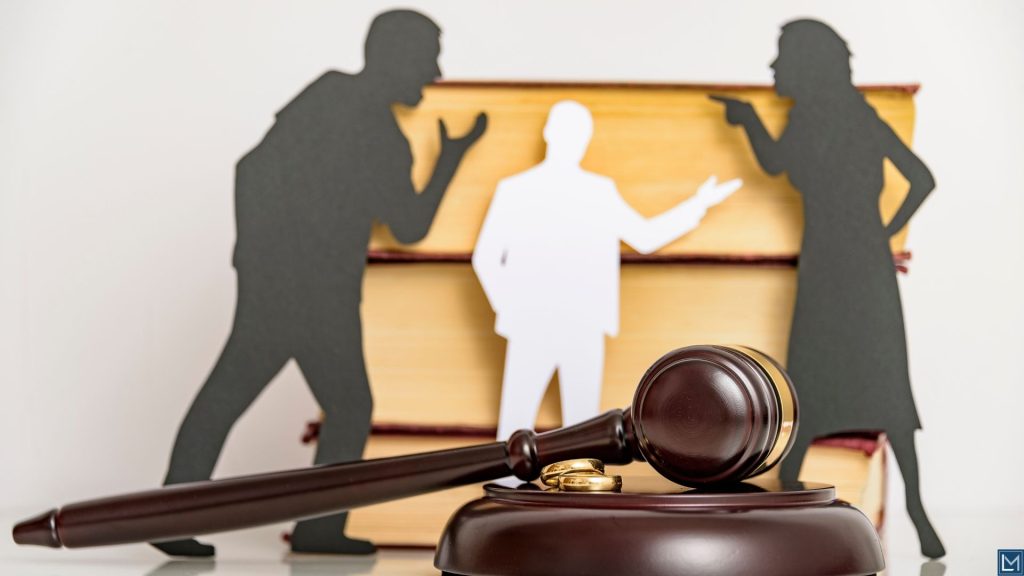 Learn more about divorce mediation to determine if this process is right for you in your divorce.
If you are in the process of a divorce or considering divorce in the state of California, you have the legal option to choose to go through an alternative dispute resolution process, such as mediation. In many cases, the alternative dispute resolution process allows both sides the opportunity to have their opinions heard, which fosters an environment of cooperation rather than independent adversarial positions.
Understanding Mediation
Mediation is a process by which both spouses meet with an independent neutral third party, called a mediator. A spouse has the legal right to be represented by an attorney during these procedures, or can choose to be self-represented. Mediation  can help both spouses make difficult decisions regarding child custody, the division of marital property, and child and spousal support calculations. A mediator does not have the legal authority to make any enforceable rulings on either spouse. However, a mediator can offer both spouses suggestions and unique avenues to come to resolutions and agreements quickly.
The mediation process can benefit spouses in contested divorces as a way to seek compromises instead of continuing the emotionally and financially exhausting battles involved in divorce litigation and ongoing contested divorces. Where spouses choose to be self-represented, it is a good idea to have any potential agreement reviewed by an attorney, as the mediator's job is to facilitate agreement, not to give legal advice. And it is a good idea to have someone with experience in family law as the mediator, whether it is a private judge who previously heard family law cases or a family law attorney who is experienced in handling issues that arise in a divorce case.
What is Discussed During Mediation?
Part of what can make divorce a complicated process, even in cases where the separation was amicable and the parties are willing to work together, is that it involves the division of lives that have been entangled with each other for some length of time. During a marriage, couples often purchase property together, make investments together, sacrifice certain opportunities for each other, and more. Once the marriage is over, it is necessary to find a way to distribute all the shared property fairly and equitably. If children are involved, decisions must be made about the future of childcare as well, including settling matters of child custody and child support.
During this type of alternative dispute resolution, mediators ensure couples can work through every aspect of the divorce. Items of discussion include the division of property and any applicable debt, child custody and child support, and in some cases, spousal support as well. However, it is important to be aware that you cannot finalize child custody or child support decisions during mediation—any agreement you and your spouse reach must be approved by a family court judge.
How Does Mediation Differ from Litigation?
Divorce litigation refers to the process where the parties involved decide to take their divorce to family court to have their issues resolved by a judge. Instead of arriving at decisions together with the help of a mediator, you are trusting that the courts will make decisions that are in the best interest of yourself and your children. Of course, litigation does not mean you do not have a voice—during divorce litigation, your attorney assumes the role of representing you and your needs. However, the judge will be the one to make any final decisions. As such, it is necessary to ensure that you and your Orange County divorce mediation attorney present your needs as clearly as possible.
During both mediation and litigation, you will need to provide documentation outlining the entirety of your assets, in addition to any evidence that will support claims or demands you make regarding spousal support or child custody matters. With litigation, any decisions made by the judge will be dictated by California state statutes and heavily reliant on your documentation. Thus, it is crucial to work with a skilled attorney to ensure you have provided the courts with all necessary information.
Because you are relying upon the courts to make the decisions regarding your divorce, there are several elements that are out of your control, including the length of the proceedings. The length of your case will depend on the amount of property and the number of children involved, as well as the schedule of the courts. Another major difference between litigation and mediation is your right to privacy. Mediation is a confidential process between yourself, your spouse, the mediator, and your respective attorneys. Matters of the court are public record, including any declarations you file throughout the proceedings.
Advantages of Divorce Mediation
Mediation holds multiple advantages over divorce litigation in most divorce, the most obvious of which is the ability to retain more control over the process. With mediation, you can set the pace of the proceedings with your spouse, moving as quickly or slowly as you prefer to achieve a satisfactory result. You also retain more ownership over the decisions made—since each matter is settled by mutual agreement, it is more likely that your divorce terms will be successfully applied going forward. Many divorcing couples find that parents who are equipped to make difficult decisions about divorce together are more likely to successfully co-parent together.
Finally, there is the matter of privacy. While the final divorce decree and the associated terms will be approved in a courtroom, thus making it a matter of public record, the discussions and documentation shared throughout the process will remain private. Not only does this provide you with peace of mind that your personal boundaries will be respected, but it also helps to keep the process from becoming a source of stress for your children.
The Mediation Process
While each divorce is unique, there are numerous common steps involved in the process of divorce mediation. Understanding these steps can help you to set reasonable expectations and enter the process fully prepared:
Introduction. When going through mediation, most parties usually begin with an introduction. This is an opportunity for you and your spouse to provide the mediator with an overview of your situation. In turn, the mediator can outline their expectations for the process and suggest different approaches depending on your communication style. You can also use this time to ask any general questions you still have about the mediation process.
Information. The next step in the process is the informational stage. At this juncture, you and your spouse are tasked with providing the mediator with all the documentation necessary to make fully informed decisions. This includes records of all your assets and debts, such as bank statements, tax returns, and insurance policies. For couples that have maintained a relatively amicable relationship, this may seem excessive, but ensuring that everyone is fully informed is key to negotiating an agreement that will leave you with no regrets.
Goals. Once you have all the information necessary, it is time to outline what each party wishes to get out of the agreement. Even the friendliest of divorces often involve disagreements in certain areas. As a result, it is helpful to not only determine what your goals are, but also how important they are to you. Understanding the priorities of each party will help your mediator identify where compromises can be made to achieve a peaceful resolution.
Negotiation. Assuming you have dutifully followed the previous steps, you should be fully prepared to negotiate a settlement that is mutually agreeable. That does not mean that you will instantly come to an agreement—even at this stage, you and your former spouse will likely have differences of opinion. However, your mediator should be able to help you examine the options available to you.
Finalization. Once your mediator has presented you with an option you can both accept, the final step is to put it in writing and give you a chance to review the agreement with your Orange County divorce mediation attorney one more time. With your approval, you can then go on to draft an official settlement agreement to present to the courts.
Mediation May Not Be The Best Solution For All Divorces
It is important to note that mediation may not be the best solution in all divorce cases. If one spouse feels intimidated by the other spouse, if there were instances of domestic abuse or emotional manipulation, or if one spouse threatens the other in any way, mediation may not provide the best solution for reaching resolution of important marital issues. If a spouse feels intimidated, scared, or threatened by the other spouse, no matter how many neutral parties are in a room, that spouse will not feel safe or comfortable enough to voice his or her opinions without fear of retaliation or retribution. In these cases, it is best that the parties seek to have their voices heard only through the representation of their attorneys.
Learn How an Experienced Divorce Attorney Can Help You Today
If you are considering alternative dispute resolution in your divorce case, contact an experienced divorce attorney today at the Law Offices of Lisa R. McCall, A Professional Corporation, at 714.410.6274 or online today to schedule a consultation. We can assist in a mediation case either as the neutral mediator or to represent one side in a mediation.