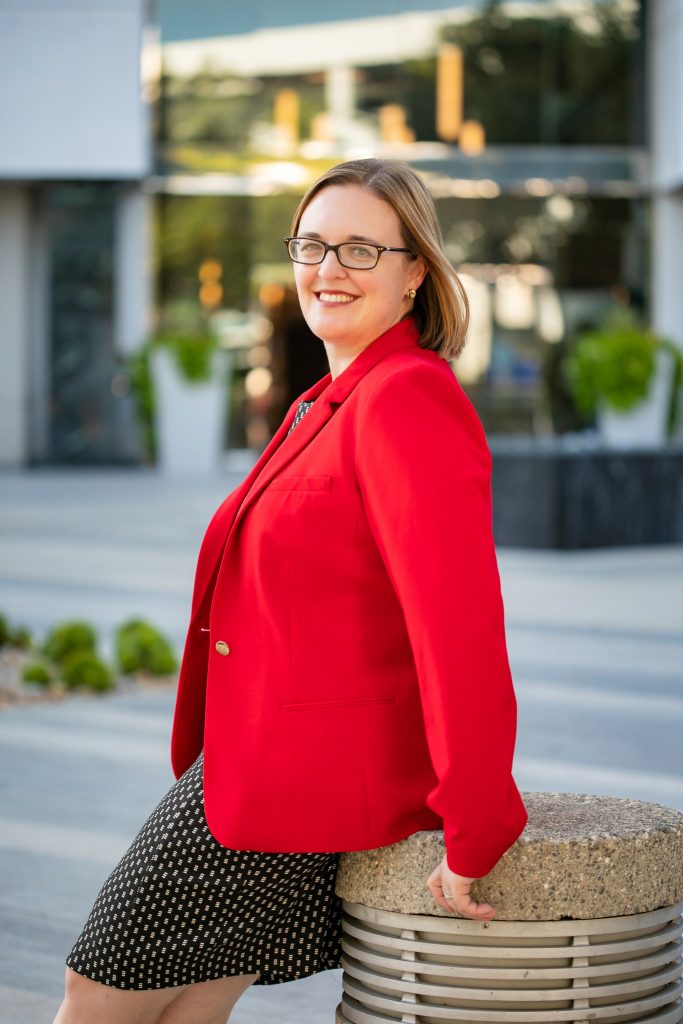 over 15 yrs of experience
Certified Family Law Specialist
Lisa R. McCall has been a licensed practicing attorney for more than fifteen years. She has extensive experience in family law writs, appeals and litigation. Ms. McCall is a Family Law Specialist certified by the State Board of Legal Specialization and has completed both the Houston Family Law Trial Institute, an extensive family law trial training program, and the Orange County Bar Association College of Trial Advocacy.
Lisa R. McCall earned her J.D., cum laude, from Whittier Law School in 2006, where she was a senior member of the Whittier Law School Journal of Child and Family Advocacy, a teaching assistant in first-year legal writing, and an active member of the Public Interest Law Foundation. During law school, she became a certified mediator and mediated small claims cases at the Orange County Superior Court. She became a member of the bar of the United States Supreme Court in December 2010.
With her extensive experience preparing appeals and writs, primarily in family law cases, Ms. McCall brings unique "hindsight" insight to family law litigation – she knows what can go wrong and how to avoid potential pitfalls at trial. In addition, Ms. McCall understands how to carefully protect the record at trial, in the event the case ends up on appeal. She has written articles in legal journals and presented to her peers on the extremely technical statement of decision process, post-judgment motions and preserving the record for appeal.
Ms. McCall has served as both program chair and section chair of the appellate section of the Orange County Bar Association, responsible for planning educational programs for appellate attorneys in Orange County and facilitating the relationship between the appellate bench and bar.
She also participates in the following capacities throughout the state:
Chair of the Board of the Orange County Bar Association Family Law Section

Secretary of the Association of Certified Family Law Specialists Orange County Chapter

Amicus Committee of the Association of Certified Family Law Specialists, reviewing appellate cases to advocate for publication or depublication

Member of the Editorial Committee of the Family Law Specialist, editing and submitting family law articles

Volunteered with Public Law Center, where she has represented pro bono family law litigants

Volunteered with Constitutional Rights Foundation of Orange County, where she served as an attorney judge at the annual Constitutional Rights Foundation mock trial competitions.

Served as an appellate attorney judge at the annual California State University Long Beach moot court competitions.

Privately tutored law students in the areas of legal writing and law school examination preparation.

Fall 2012, she was invited by her alma mater, Whittier Law School, to become an adjunct professor, where she co-taught an Appellate Advocacy course.

Served as the Vice-President of Fundraising for her local temple Sisterhood board.
What Lawyers Need to Know About Statements of Decision, Orange County Trial Lawyers Assn., The Gavel, Vol. 12, No. 2, 2009
(Co-authored with Judge Franz Miller and Attorney Marjorie G. Fuller)
---
In re Marriage of Minkin: A Cautionary Tale, ACFLS Family Law Specialist, Fall 2017
---
Use of Motions in Limine in Family Law, ACFLS Family Law Specialist, Winter 2018
---
The Statement of Decision Process: what it is, when you are entitled to one, why it matters, and how to process it, ACFLS Family Law Specialist, Spring 2018
(Co-authored with Judge Franz Miller and Attorney Marjorie G. Fuller)
In re Marriage of Minkin (2017) 11 Cal.App.5th 939


Lasalle v. Vogel (2019) 36 Cal.App.5th 127
Whittier Law School, Costa Mesa, CA
Juris Doctor 2006, Cum Laude
Dean's Merit Scholarship
Class Rank: 42/249, Top 17%
Cumulative G.P.A.: 85.32/100

Honors/Activities:

Senior Member of Whittier Law Journal of Child and Family Advocacy
Member of the Dean's List
Member of Whittier Public Interest Law Foundation
Computer-Assisted Legal Institute Award, Highest Grade in Information Privacy Seminar


California State University, Long Beach
Bachelor of Arts, Political Science, 2004
G.P.A.: 3.862/4.0, Magna Cum Laude, Phi Beta Kappa

Honors/Activities:

Winner of the Outstanding Graduating Senior Award, Political Science Department
Winner of the Robert L. Delorme Scholarship for Academic Excellence
Member of the Dean's/President's Honor List Every Semester
Vice President/Secretary of Pi Sigma Alpha Honor Society
Represented the Political Science Department at the 46th Annual Air Force Academy Assembly
Phi Kappa Phi Honor Society
Model United Nations
State of California, 2007
U.S. District Court Central District of California, 2007
U.S. Court of Appeals 9th Circuit, 2007
U.S. Supreme Court, 2010
Certified Legal Specialties
Family Law, State Bar Board of Legal Specialization, 2016
Certified Mediator, Fair Housing Council of OC, 2006
Professional Associations and Memberships
Orange County Bar Association, 2007 - Present
Family Law Section, California State Bar, 2014 - Present
Association of Certified Family Law Specialists, July 1, 2016 - Present
Volunteer, Public Law Center
Moot Court Attorney Volunteer, CSU, Long Beach
Moot Court Attorney Volunteer, Constitutional Rights Foundation of Orange County
Past Employment Positions
Law Offices of Dorie A. Rogers, APC, Associate Attorney, June 2012 - October 2018
Law Offices of Marjorie G. Fuller, Associate Attorney, April 2008 - June 2012