divorce litigation lawyers in california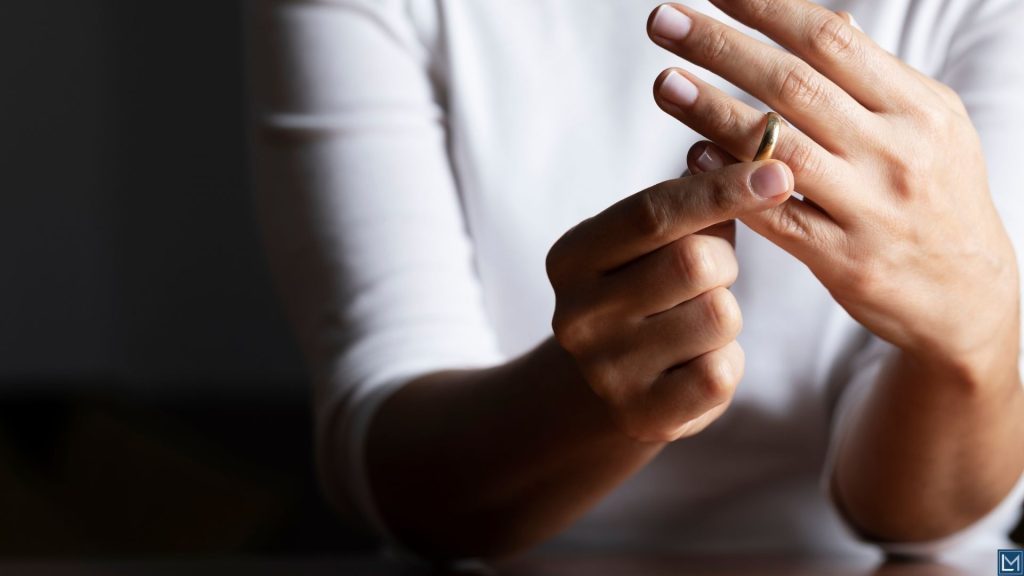 Divorce is often a complex process. Aside from the emotional turmoil and stress a divorce causes, there are multiple issues that need to be addressed. The equitable division of assets, the creation of a parenting plan for child custody schedules, child support calculations and spousal support calculations are just some of the topics you will need to address in the process of a divorce. Some couples can navigate the emotionally and legally challenging aspects of a divorce through settlement, while others must resort to divorce litigation to achieve final resolution of what are often complex and challenging legal issues.  
Understanding Divorce Litigation
Divorce litigation is not necessary for every divorce, but is required when spouses cannot agree on substantial issues regarding the marriage. In litigation, the issues that remain outstanding between spouses are presented to the family court to be resolved in an evidentiary hearing or trial.
Examples of When Divorce Litigation Is Necessary
We work diligently toward settlement in an attempt to avoid litigation, which is costly, time-consuming, and creates a great strain on families. However, in certain cases, litigation is necessary. The following are some examples of when divorce litigation is necessary.
Do You Really Need a Lawyer for Divorce?
One of the biggest mistakes anyone can make as they prepare for divorce proceedings is believing that they can handle their divorce on their own. Divorce carries significant financial consequences for both spouses, and some may think that the investment in legal fees would only amount to money wasted. This is far from the truth. Hiring an attorney not only increases your chances of securing the results you hope to see from your divorce but also ensures your legal standing is not hindered by procedural issues. You can also focus on your work and personal affairs while your Orange County divorce attorney handles your legal matters, taking a great deal of stress out of the experience for you.
It's not uncommon for people facing divorce to think they already possess all of the information and documentation relevant to their case. However, it is unlikely that the average person will be able to uncover all of the evidence they will need to secure their ideal divorce decree. Hiring an attorney provides peace of mind and inherently strengthens your case. Your attorney can handle the legal procedures involved in your case, explore all available evidence to ensure your case is as strong as possible, and ultimately provide you with the best chance of securing a positive result in your case. While you will be responsible for legal fees, the cost of representation will be far less than you can expect to lose if you attempt to navigate your divorce case without legal counsel.
Challenges in Cooperation
Every divorce involves certain areas where spouses disagree, particularly at the outset. Over time, many of those issues are able to be resolved through negotiation. However, sometimes the circumstances of the divorce make it impossible for one or both spouses to work together to reach the resolution of the major issues in the divorce, sometimes because of personality conflicts, sometimes because of differing opinions on the law, and sometimes because of the nature of the conflict.
Hiring an attorney can help you stay objective and rational as you begin your divorce proceedings. When emotions run high during a divorce case, an experienced Orange County divorce lawyer can help you stay focused on your priorities and ensure the case proceeds as smoothly as possible. Your attorney will also help you understand the legal statutes that are likely to come into play as your case progresses, so you are fully prepared for each phase of your divorce case.
Another benefit of hiring an Orange County divorce lawyer to assist in your divorce is the fact that you will have easier access to relevant experts who can potentially weigh in on your case in a professional capacity. Expert witnesses can help with difficult financial issues, clarify medical concerns related to your divorce, and support your case in many other ways.
Divorce is inherently an emotional issue no matter how sure you are that you must end your marriage. You need an attorney on whom you can rely to guide you through your proceedings with professional and measured legal counsel. Your Orange County divorce attorney can be an incredible asset thanks to their ability to defuse conflicts and encourage mutually beneficial cooperation. When civil negotiation is impossible, your attorney can guide you through the litigation process with more confidence.
What Can You Not Do During Divorce?
One of the most important legal services your Orange County divorce lawyer can provide is objective advice. Your attorney can help you approach your divorce case with greater confidence and also help you refrain from making serious mistakes as your case unfolds. There are a few things that you should never do during a divorce case. To ensure you have the greatest chance for a positive result, consider the following:
Refrain from using social media. Posting public comments about your divorce case is a very bad idea. You should acknowledge the fact that every post you write to a social media profile is essentially public information. Talking about your case in any way can backfire tremendously on your case. Feel free to browse your social media feeds but do not post anything that could potentially interfere with your proceedings or reflect poorly on your position in the case.
Do not try to weaponize your children against your spouse. If a child custody and support determination is part of your divorce, you must acknowledge your spouse's parental rights and do your best to separate your personal relationship with your spouse from your shared responsibilities as parents. Being consistent with your home and children is one of the best things you can do to make the divorce process easier for your children to handle.
Do not try to hide your assets. One of the most important parts of the divorce process is property division, and California upholds a strict community property statute. Attempting to hide any assets to prevent your spouse from obtaining their share will only work against you and may even result in criminal penalties.
Any of these actions could not only jeopardize your position in your case but also lead to substantial penalties. To ensure your divorce case's best possible outcome, pay attention to your attorney's advice and refrain from doing anything that may reflect badly on your position
later in your proceedings.
Should You Separate First Before Divorce?
It is not uncommon for a divorcing couple to separate prior to divorcing. In some cases, this can allow them space and personal freedom to start building their cases. However, it may also be a terrible mistake for you to move out of your family home prematurely. For example, if you agree to separate and decide to move out of your home, your spouse could use this to accuse you of abandoning your family. Even if you intend to operate in good faith, it is essential to seek guidance from your attorney if you are unsure whether to separate before finalizing your divorce. It may be better for you to remain in your family home until your divorce reaches a final result and simply do your best to keep the atmosphere civil and cooperative.
Unreasonable Demands
In some cases, one spouse will simply have unreasonable demands that another spouse cannot agree to willingly. Examples include full custody of the children, child support calculations that fail to follow state guidelines, or refusal to pay spousal support or the other spouse's need-based attorney's fees where there is a disparity in income and earning capacity.
Virtually every divorce begins as contested and gradually moves toward an uncontested state. If your spouse was the first to file a divorce petition and their suggested terms are unreasonable, your goal is to move this contested divorce into an uncontested state. Depending on the level of cooperation you and your soon-to-be ex-spouse can reach, this process can either involve direct private negotiation through divorce mediation or an intense court battle in divorce litigation.
Complex Issues
In some cases, issues will present themselves in a divorce that are complex. Examples include attempting to determine custody and support for a special needs child who needs full-time attention and care, determination of cash flow of a business owner for purposes of calculating child and spousal support, calculation of separate property interests in real property or a business, and assessing custody where domestic violence has been perpetrated by a custodial parent against a non-custodial parent or where one parent has substance abuse issues. Where the parties are unable to reach agreement on complex issues, often litigation of some or all of the issues is necessary to reach resolution.
Divorce Mediation
It is always best for a divorcing couple to explore the opportunity to privately negotiate divorce before diving straight into litigation. Even if you cannot imagine have a civil conversation with your spouse right now, willingness to cooperate can allow both of you to take full advantage of the benefits of mediation:
Divorce mediation is efficient. Typically, the process only requires a fraction of the time and expense of litigation and unfolds on your schedule.
Mediation is private. When you litigate divorce, everything said in the courtroom becomes public record. If you do not want the details of your marriage to become public knowledge, mediation will allow you to keep these proceedings entirely private. Everything said during mediation remains entirely confidential.
Divorce mediation keeps you in control over your divorce. When your divorce goes to court, the case unfolds much like any other civil case. While you cannot finalize every aspect of your divorce during mediation, and the agreement you reach privately must align with state laws, you will have far more control over the outcome than you would during litigation.
Mediation takes place with a third-party attorney who does not hold any conflicts of interest that could potentially favor either spouse. Most mediation sessions occur at the mediator's office, and their job is to maintain a productive negotiation and clarify legal statutes for the parties involved. The mediator also assists in the creation of the couple's proposed divorce agreement.
One aspect of your divorce that you cannot settle during divorce mediation is settling child custody and child support. California state law requires the family court to ensure any divorce agreement serves the best interests of a divorcing couple's children. While you and your spouse can develop a parenting plan during your mediation sessions, you cannot finalize anything without a review and approval from a judge.
When to Know It's Time for a Divorce?
Couples divorce for many reasons. If you are unsure whether it is time for you to start preparing for divorce proceedings, this will require personal reflection and discussion with your spouse. Many couples attempt marriage counseling and adjust their routines to try to overcome their differences. If these efforts prove fruitless, then they must come to a mutual decision to divorce. In some cases, only one spouse is fully prepared to commit to divorce while the other wishes to stay married. While difficult, it may be necessary to accept the fact that your marriage is ending, and you must start preparing for divorce.
Divorce informally begins once you and your spouse decide to end your marriage. The formal process begins once one of your files a divorce petition. It doesn't matter which one of you is the first to file a divorce petition, and the other spouse must provide the court with a response within 30 days. If they fail to do so, the court will likely rule in favor of the petitioner. The judge overseeing the case will evaluate the relevant legal issues pertaining to the petition before delivering a ruling. It is vital to provide a timely response if your spouse is the one to file for divorce first.
Contact an Experienced Divorce Attorney Today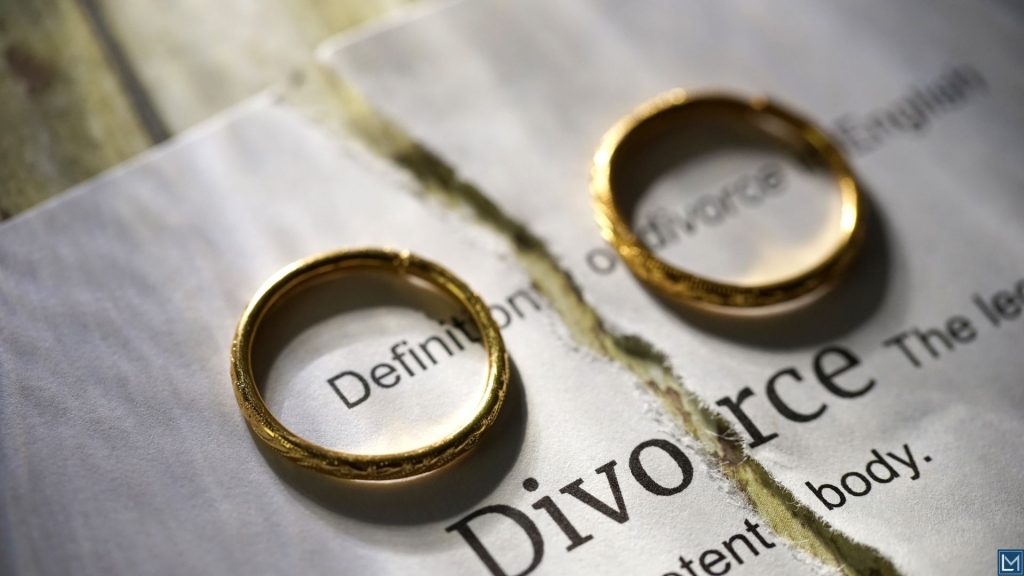 No matter your circumstances, you should always have legal representation to ensure your rights are protected in your divorce. Contact an experienced family law attorney at the Law Offices of Lisa R. McCall, A Professional Corporation, at 714.415.2685 or online today to schedule a consultation.