Obtaining support orders or defending support requests
Getting the Financial Support Your Family Needs
One of the largest and most significant areas of a divorce includes child support, spousal support, and family support.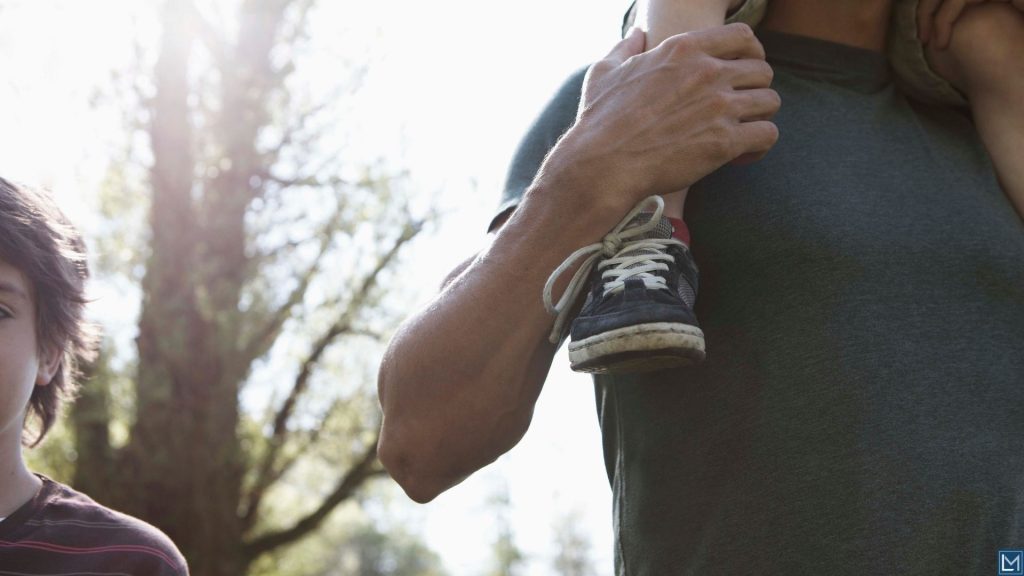 A divorce is very often a very emotionally fraught time, full of questions and worries. This worry can increase tenfold when children are involved, as your priority remains to provide financially and emotionally for your children. To help you through the divorce, child support, and family support process, you need someone on your side who is there to answer the tough legal questions and help guide you to the best solution for you and your children. For this delicate time, there is no better family law attorney in Orange County than the dedicated lawyers at The Law Offices of Lisa R. McCall.
Basic Divorce Law in Orange County, CA
As a "no fault" state, California assumes that two legal, consenting adults entering marriage can later disband their marriage or domestic partnership calmly and sensibly. According to the state, there is no need to prove culpability or lay blame on either party for the ending of the marriage. For that reason, in a California divorce, there are no guilty parties.
As a result, the only two grounds for divorce in the state of California are "irreconcilable differences" (any difference that cannot be changed) or "incurable insanity." Only one party needs to agree for the divorce to proceed. If the other party does not want to get divorced or refuses to participate, the default judgement is still divorce.
While these circumstances can make divorce seem like an uncomplicated process, it is often anything but. You are dissolving a marriage and you have a great deal invested, both financially and emotionally. When children are involved, it becomes even more necessary to handle your divorce with expertise and care. We at McCall Law Offices will treat you and your case with the sensitivity and respect you deserve, especially if child support/custody is involved.
Child Custody
The parent who is awarded physical custody of the child(ren) in question after the dissolvement of the marriage/domestic partnership is considered the "custodial parent." In most cases, the custodial parent is the party who will receive child or family support. McCall Law Offices are experts at child custody and visitation and will guide you accurately and expertly through that process before the child support discussion begins.
Child Support
Child support in California is calculated using a computer-based guideline formula, which takes into account the parties' respective incomes, custodial timeshare, deductions, and tax consequences, among other things. There are some cases which may warrant a deviation from the guideline, and various factors that can affect the guideline calculation.
The calculation of child support takes certain considerations into account. Some of these stipulations include:
Time spent with the child by either parent,
How much money each parent earns, and
Support of children from other relationships.
There are also considerations for special needs cases, such as traveling expenses between one parent to the other, education expenses, and other unique requirements. Lisa McCall Law can assist you in calculating the guideline formula and advise you whether a deviation from the guideline may be appropriate in your case.
Is It Better to Get a Child Support Lawyer?
The answer to this frequently asked question is a resounding "yes." Even with a computer-based guideline, there are numerous stipulations and mitigating circumstances that might change your situation entirely. It is possible to come to a mediation agreement regarding your circumstances before going to court, but the court must still approve it. This situation further highlights the need for a child support attorney who can help you understand your rights and advocate for your needs during a divorce/child support proceeding.
Can You Sue for Child Support Years Later?
Child support obligations persist, no matter how long it has been since your divorce. If a judge orders child support, the parent in question must follow the order and compensate the other parent in full. If a judge has not approved an alternative arrangement and the custodial parent wants to sue the other parent for child support, there is no statute of limitations in Orange County, California. The judge will assess the length of time between the end of the marriage and the request and will then weigh the merits of the case.
Because of this, having The Law Offices of Lisa R. McCall on your side is paramount to successful litigation of child support for the custodial parent, even if a significant amount of time has elapsed between the dissolution of the marriage and the request for child support. Our experienced Orange County child and spousal support lawyers know what local judges require regarding a legitimate reason to pursue child support years after your divorce and can help you build a successful case.
Can the Custodial Parent Stop Child Support Payments?
If the custodial parent wishes, they can stop the child support order any time they want. In addition, it is possible to return to child support at any time. However, it is a good idea to have a lawyer on your side for this process. An experienced attorney can help you walk through your best options and create the necessary paperwork before making a crucial decision such as termination of child support payments.
Spousal Support
Spousal support after the end of a marriage, also referred to as alimony, is calculated based on consideration of a number of factors, including:
The length of the marriage. Shorter marriages might yield lower spousal support. However, if the dissolution of the marriage occurred due to domestic violence or some other extenuating circumstance, the courts may adjust the final order.
The age and health of the parties. Elderly individuals or those in poor health might have other financial obligations which preclude the ability to pay a specific amount of spousal support.
The parties' expenses. In California, this entails court and lawyer fees.
Each party's earning capacity. Earning capacity calculations are not limited only to the person's occupation but also consider businesses and other financial holdings.
A spouse's impairment of earning capacity to focus on household duties and to raise minor children. If a spouse cannot hold a job due to having to stay home to maintain the household, the courts will consider the scarcity and cost of childcare while weighing the individual's ability to return to work.
Whether domestic violence occurred during the marriage. As mentioned above, this is an extremely serious circumstance, and the courts will consider all criminal prosecutions for domestic violence. If a spouse has not filed court/criminal charges for domestic violence in the past, the courts will require a significant amount of evidence to prove domestic violence occurred.
The parties' respective assets and incomes. If the spouse requesting support earns more money than the other party, the judge may deem it unnecessary to award spousal support, depending on the circumstances.
Tax consequences. This consideration includes tax consequences of the divorce as well as outstanding IRS debt incurred during the marriage.
The balance of the hardships between the parties. "Hardship" might include the need for one spouse to support an ill or infirm family member, but all hardships must be proven in court.
Although there is technically no "guideline" for spousal support as there is for child support, often while the divorce is pending, the court will calculate spousal support using the computer-based formula. The length of spousal support may differ depending on whether the marriage is a long-term or short-term marriage.
Since this process deals with people and not just calculations and algorithms, strong legal representation is key. Your attorney from the Law Offices of Lisa R. McCall will make sure you are well-represented in court and articulate your needs to achieve the most favorable result. We will not only explain the complex legal processes but will also put a human face on your case, so you and your interests are heard clearly in court. You are apprised of every update in your case, so you and your attorney are always on the same page.
Family Support
The state of California allows both child support and spousal support to be included in one payment known as family support, which is less common but still an available option. Under a family support order, the child and spousal support are combined as one payment and there is no distinction made regarding how much of the money should be used for children, versus how much is directly for spousal support.
This is a rare circumstance, so it is critical that your Orange County child and family support attorney relays the unique considerations that make family support a valid solution. McCall Law is well-versed in the techniques necessary to make sure that you and your child(ren) qualify for this type of support payment and can convey your qualifications clearly in court.
Learn How an Experienced Orange County Child Support Lawyer Can Help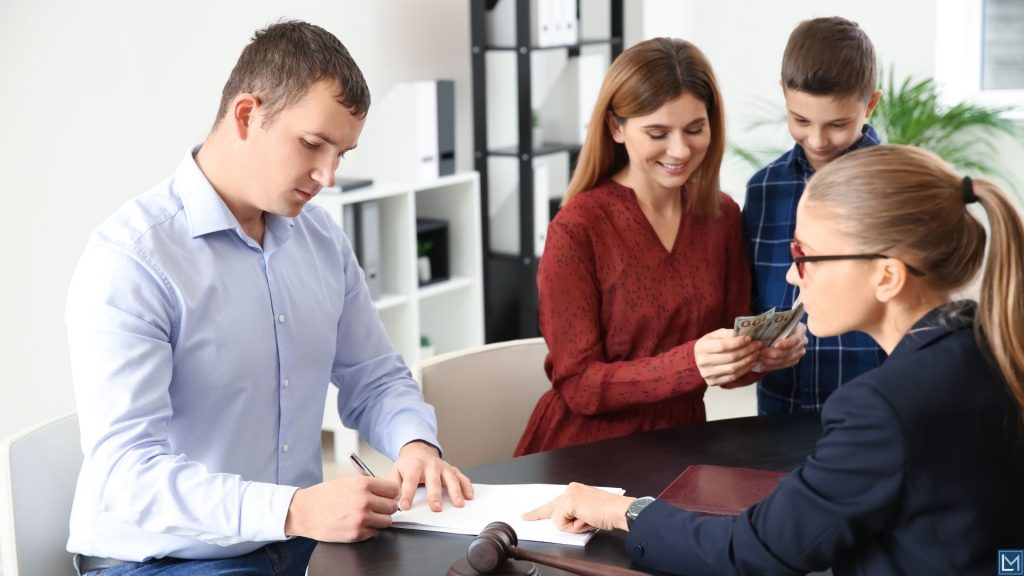 The issue of child support and spousal support will impact both spouses for years, or even decades. For that reason, a divorce attorney with expertise in child/spouse/family support law is vital. While many people are tempted to take a do it yourself approach to divorce and child support, they often fail to recognize that the process requires a great deal of time, effort, and still costs money in court fees. With children in the mix, you have enough on your plate without navigating a complex divorce, child and family support case. You will benefit from legal counsel to guide you through the process for Orange County and achieve the best possible result.
Contact an experienced divorce attorney today at the Law Offices of Lisa R. McCall, A Professional Corporation, at 714.455.3843 or online today to schedule a consultation, and learn how to ensure your legal rights are protected in all areas of your divorce.